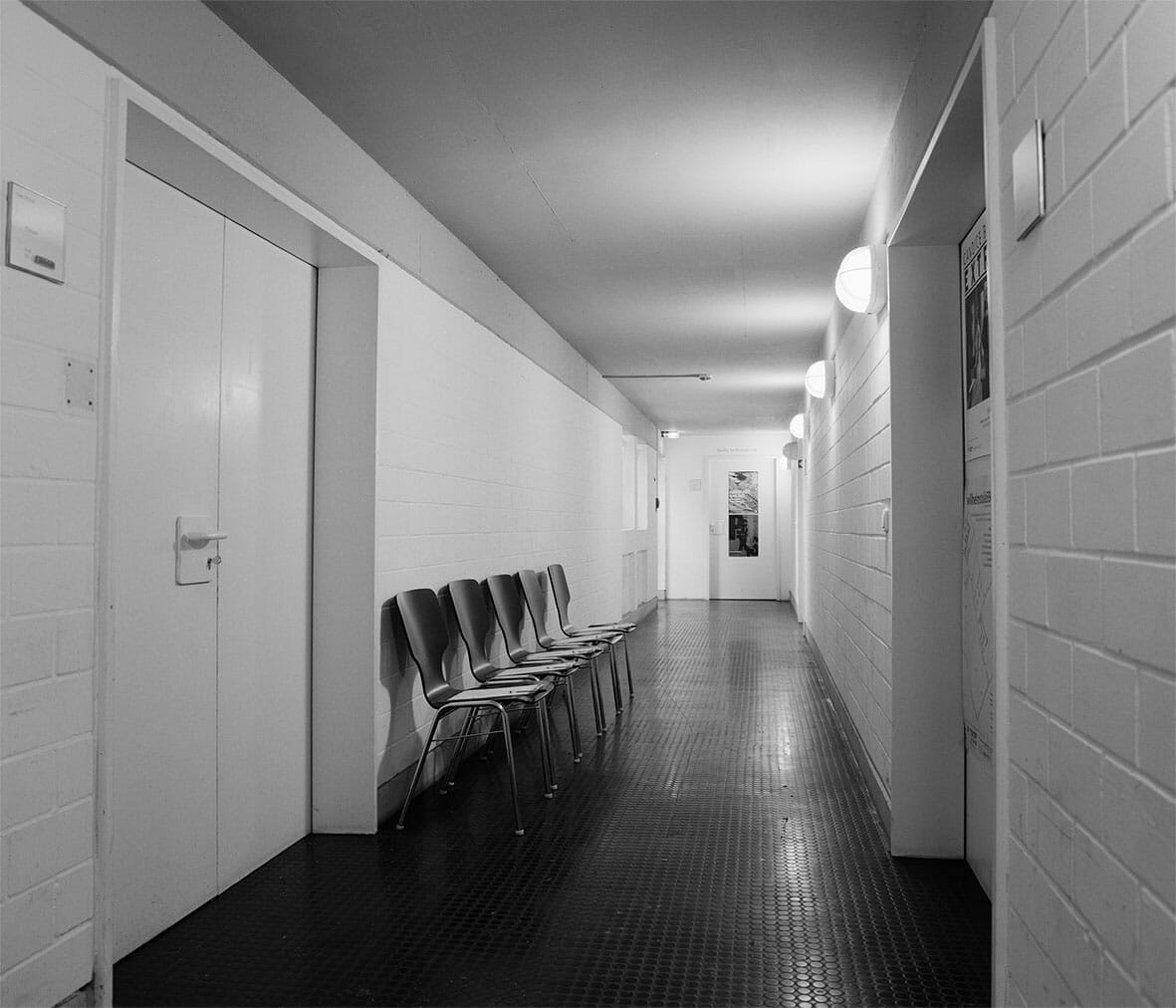 The term "idle" refers to the state a computer is in when it has been started but is not performing a task.
My thesis "Idle" consisted of a 98-day performance on the edge of inactivity.
In the run-up to my diploma examination, I presented the documentation of my artistic study results on the Internet. These could be viewed for three months by the five members of the review board. Each auditor received an envelope with the corresponding access data. Each visit of a reviewer to the website was recorded. Two visits were recorded by the audit date.
I presented my thesis in a locked room. On the day of the examination, access to this room was only granted to those members of the examination board who agreed in writing to cede to me the rights to film the examination discussion. Since only two members of the commission agreed, the examination interview took place in the hallway outside the locked room. The room was not entered by any member of the examination board on the examination date.
According to the diploma examination regulations, the members of the examination board evaluate the three examination parts documentation, diploma thesis and examination discussion as part of the examination procedure.